The SAFE Certified list is updated weekly.
Click here to access the SAFE Certified Companies list.
To verify a company is SAFE Certified that is not published on the SAFE list, contact us for a real-time update.
2,981 companies are SAFE Certified (Dec 2021)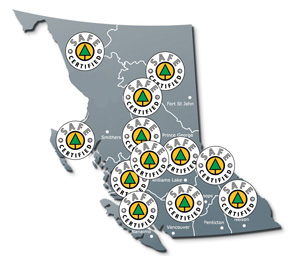 If the pdf list is being viewed electronically, the certificate number, legal name and trade name are all searchable.
Depending on how you are viewing the document, you can use some of these search tips. (Please note: these are only suggestions and may not work for all device types).

Open the document and then:
From a PC: Try CTRL + F 
From a MAC: Try ⌘ + F (Command + F)

From an iPhone: (from a webpage using Safari) Click on the Safe List link in your browser, select the upload button, select find, type in name in search bar