Step by step registration process:
Step 1 - Download and fill out the SAFE Companies registration form (Please ensure the registration form is fully completed. Missing information may result in unnecessary processing delays.)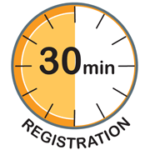 Step 2 - Send the completed form by:
Step 3 - Pay the registration fee. Download the payment form:
IOO $125 (+ GST)
ISEBASE $300 (+ GST)
SEBASE $600 (+ GST)
BASE $1200 (+ GST)
Step 4 - Once the registration and payment are processed, BCFSC will send email confirmation within one-to-five business days. 


BCFSC is a Certifying Partner for the WorkSafeBC Certificate of Recognition (COR) program. Learn about how to be SAFE & COR Certified.
Updating your registration:
Update your registration if the status of your company changes such as a change of address, expansion or downsizing, or changes in work priorities. These changes may impact your certification status.
Contact information: person, address, email or phone number
Company name
Size of company
Company ownership/status
WorkSafeBC (WSBC) status
WSBC account
WSBC Classification Unit
Other content on registration form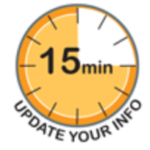 Complete the change form send the completed form by email, fax or mail as noted in Step 2.

If you would like information released to a third party, (ie. audit results) please provide authorization using a SAFECo Information Release Form.