Mental Health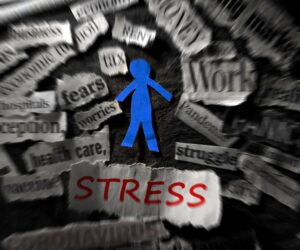 Prioritizing and addressing your mental health both in the workplace and at home is the right thing to do – not just for yourself but for your family, friends and co-workers.
If you, or someone you know, is struggling with mental health – you're not alone. Mental health issues and substance use disorders affect one in five Canadians (or over 6.7 million nationwide) and is a leading cause of disability in this country preventing nearly 500,000 employed Canadians from attending work each week.
Below you will find a list of mental health support links and downloadable resources to help forestry workers access mental health information.
If you are experiencing an immediate mental health crisis,  call 911 or head to your nearest emergency department.
---
Mental Health Resource Links
Access mental health resources and information from these websites.
---
Crisis Intervention and Counselling Services
If you need help, contact one of these confidential support services.
---
Alcohol and Drugs in the Workplace
Impairment from substance use can cause physical and behavioural changes that affect people's ability to work safely, putting them or co-workers at risk of injury.
Visit these websites to access self-assessment tools, information and resources to help you.
---
Employer Resources:
Video: How to Implement a Workplace Alcohol and Drug Program
Scroll down to access these downloadable resources:
BCFSC Health Awareness Resources on Mental Health and Alcohol Use
WorkSafeBC Guides on Managing Workplace Impairment 
BCMSA's COVID-19 Psychological Support Toolkit  
---
BCFSC does not imply or express any guarantee or compliance for your particular company situation.